FIFA President Gianni Infantino has acclaimed the opening stages of the 2022 World Cup in Qatar as the 'best ever, following dramatic matches across all eight groups, record-breaking attendances and television figures across the world, and the FIFA Fan Festival™ in Doha proving hugely popular with fans supporting nations from every corner of the world.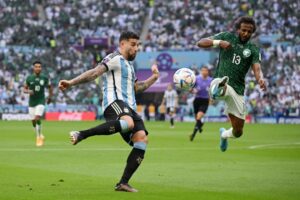 The group stages provided stunning results with Cameroon overpowering Brazil 1-0 to become the first African nation to beat the South American juggernauts in the global event as Saudi Arabia humbled a star-studded Argentina team while Morocco cruised comfortably to top Group F. The early exits of frontline contenders such as Germany, Belgium, and Uruguay have further established the Qatar event as the tournament of upsets.
"I have seen all the matches, indeed, and put very simply and very clearly, this has been the best group stage of a FIFA World Cup ever. So, it's very promising for the remainder of the FIFA World Cup," FIFA President Gianni Infantino said. "The matches have been of great, great quality in beautiful stadiums – we knew that already. However, as well, the public who was there was incredible. Over 51,000 on average."
"Record-breaking figures on TV – we already had over two billion viewers, which is incredible. Two-and-a-half million people in the streets of Doha and a few hundred thousand every day in the stadiums, all together, cheering together, supporting their teams, fantastic atmosphere, great goals, incredible excitement, and surprises." Infantino added.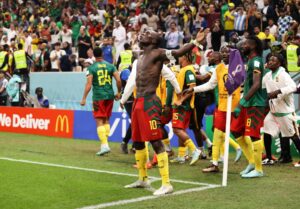 For the first time in the history of the World cup, following the conclusion of the group stages, teams from all continents were present in the last 16, bringing to the fore the more competitive nature of the football showpiece.
"There are no more small teams and no more big teams," President Infantino affirmed. "The level is very, very equal. For the first time as well, national teams from all continents going to the knock-out phase, for the first time in history. This shows that football is becoming truly global."
Data gleaned at the end of the group stage showed a cumulative attendance of 2.45 million for the first 48 games, while the first knockout round featured a total of 28 goals over the eight games played; the most there has ever been since the round of 16 was introduced in 1986. These figures are foretelling of more passionate moments to come at the World Cup.
"We hope that the FIFA World Cup continues and concludes as it has started – a fantastic success. I am sure that we will reach five billion viewers around the world," President Infantino continued. "When it comes to stadium attendance, the stadiums are sold-out, full practically at every match. The fan festivals, the different fan zones, are also very crowded with people celebrating and enjoying [themselves].
"And at the end [of the day], we simply want to give some joy and some smiles to people all over the world. That's what football is about, that's what the FIFA World Cup is about, and that's what should also happen from now until the end."